BO Jet : disposable
BO Jet Ice Mango
Disposable e-cigarette preloaded with Bo Vaping's famous Ice Mango Bo Caps e-liquid in 20mg/ml Salt Nicotine.
A riot of refreshing fruit flavours that marries intoxicatingly sweet mango with tangy blackcurrant.
This product is discontinued and is no longer available for sale anymore.
The single-use e-cigarette, reinvented. By Bo. Get smart!
It's finally arrived. Discover the most advanced single-use electronic cigarette ever designed. All the beloved features of the Bo Vaping family have been brought together in one single practical and perfectly designed e-cigarette, distilled down to its essentials. Eminently easy to use, the Bo Jet is available in a range of flavours using salt nicotine-based e-liquid for an even more satisfying, practical and pleasant vape. What's more, the 'indirect inhalation' offered by Bo Jet closely mimicks the vapour feel and draw of a regular cigarette. It's here. Are you ready?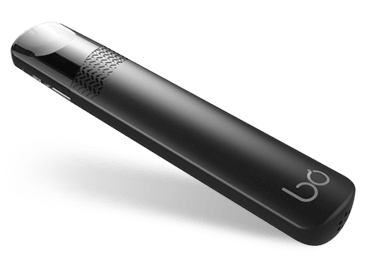 Only logged in customers who have purchased this product may leave a review.